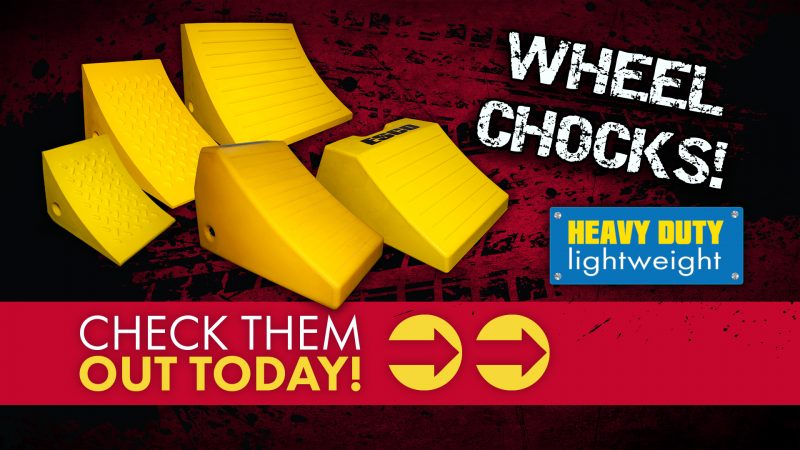 ESCO (Equipment Supply Company)
is pleased to announce it's new line of Wheel Chocks for the Automotive, Commercial, Agricultural, Off-the-Road, and Mining market. These wheel chocks are designed to be used on a wide range of vehicle/tire applications and are designed out of heavy duty constructed polyurethane.  This construction makes the ESCO Wheel Chocks resistant to weather and many harsh elements (such as water, heat, cold, oil, lubricants, etc.)
Unlike wood, rubber, or steel chocks, ESCO Wheel Chocks are maintenance free, lightweight, and have a much longer lifespan. The "Yellow" color makes them perfect to spot when out in the field and have a capacity rating ranging from 5 Tons (10,000 lbs.) all the way up to 400 Tons (800,000 lbs.).
The ESCO Wheel Chocks are available now wherever ESCO products are sold. For more information about this product and where to buy ESCO product email sales@esco.net or call 352-754-1117 or visit www.esco.net and search "Wheel Chocks" to see all options available, along with a comprehensive wheel chock guide for choosing the right wheel chock for the job and recommendations of proper use.
For over 30 years, ESCO has been the world leader in quality hydraulic tire changing tools and accessories for the Commercial Truck, OTR, Mining, Automotive, and Agricultural Market.