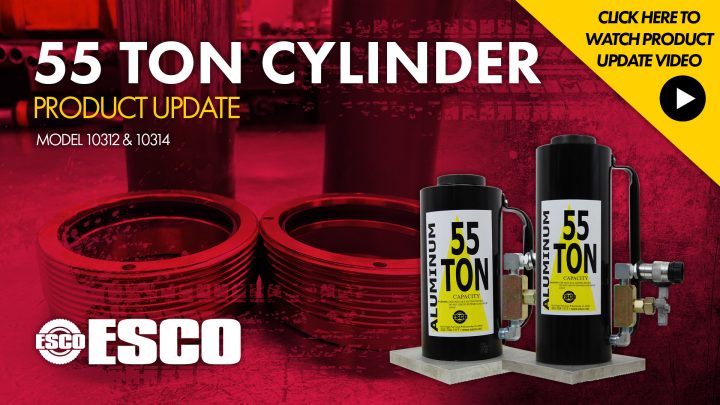 ESCO is proud to announce its newly engineered Cylinder Stop Ring for 55 Ton Hydraulic Cylinders [Model(s) 10312 & 10314].

The first-generation cylinder stop ring had a single groove machined for the piston rod wiper. The wiper kept internal contamination to a minimum, as was designed, it also created a slight side to side movement. This movement increased point load situations which, in turn, caused severe scarring on the outside walls of the piston rod as well as the internal walls of the cylinder.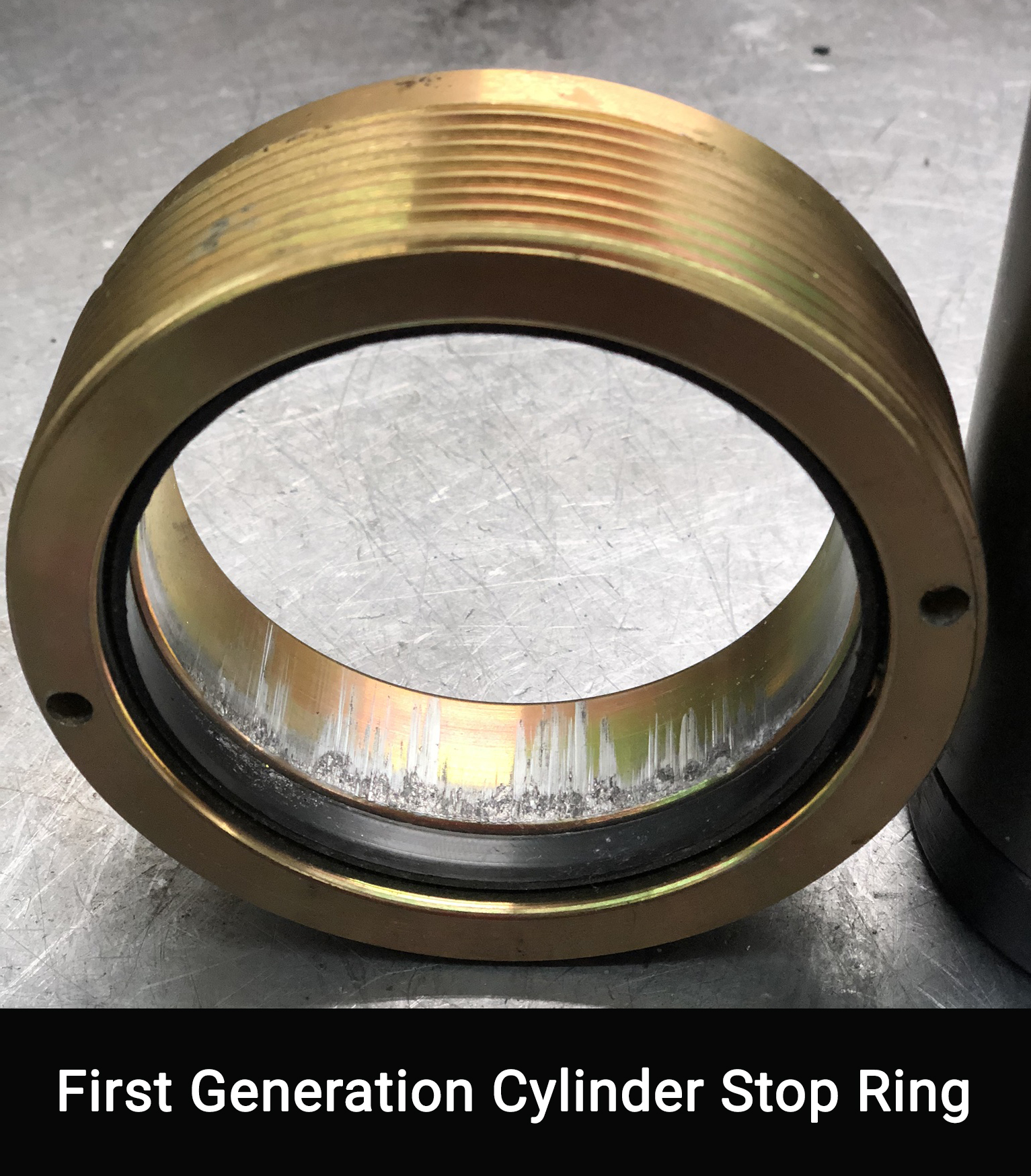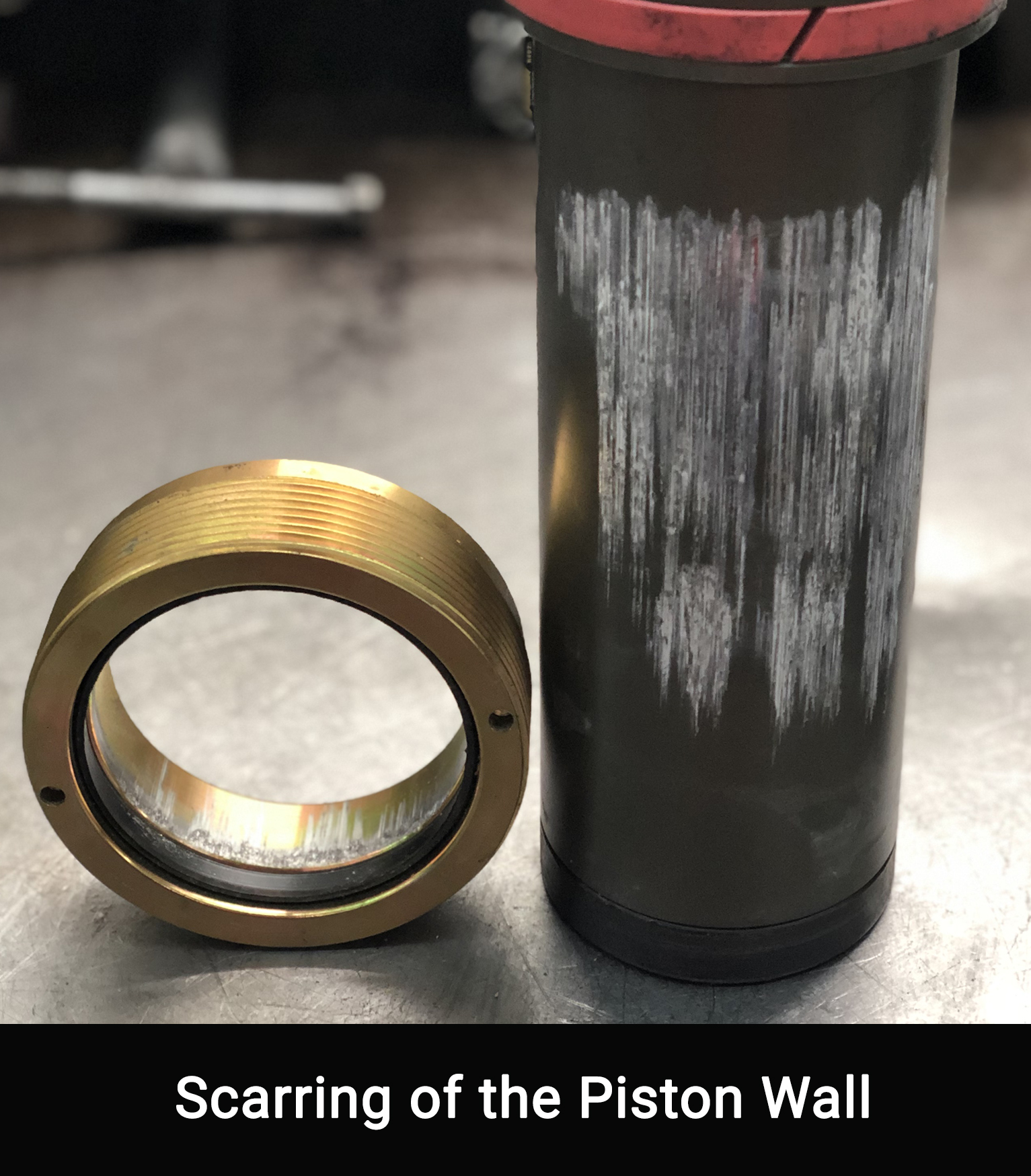 What has been done to improve on the current design, in addition to the wiper ring groove, a wear ring groove has been machined into the stop ring. This wear ring will give the piston rod extra support, when extended, which will keep the side to side movement to an absolute minimum. The wear ring and wiper together will help keep away internal contamination. This will also minimize point load damage which will increase the life of the aluminum cylinder and keep the service tech away from potential harm.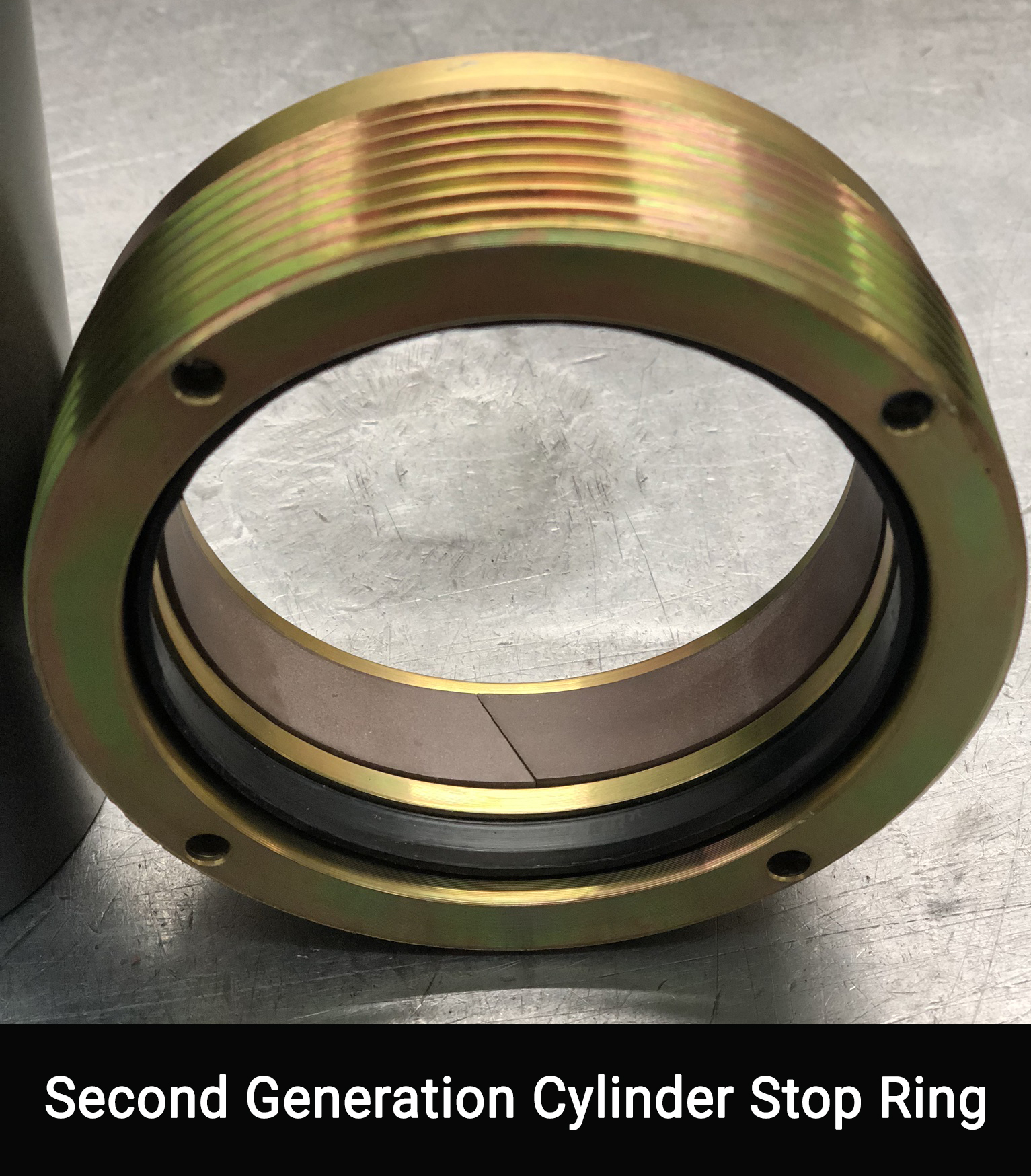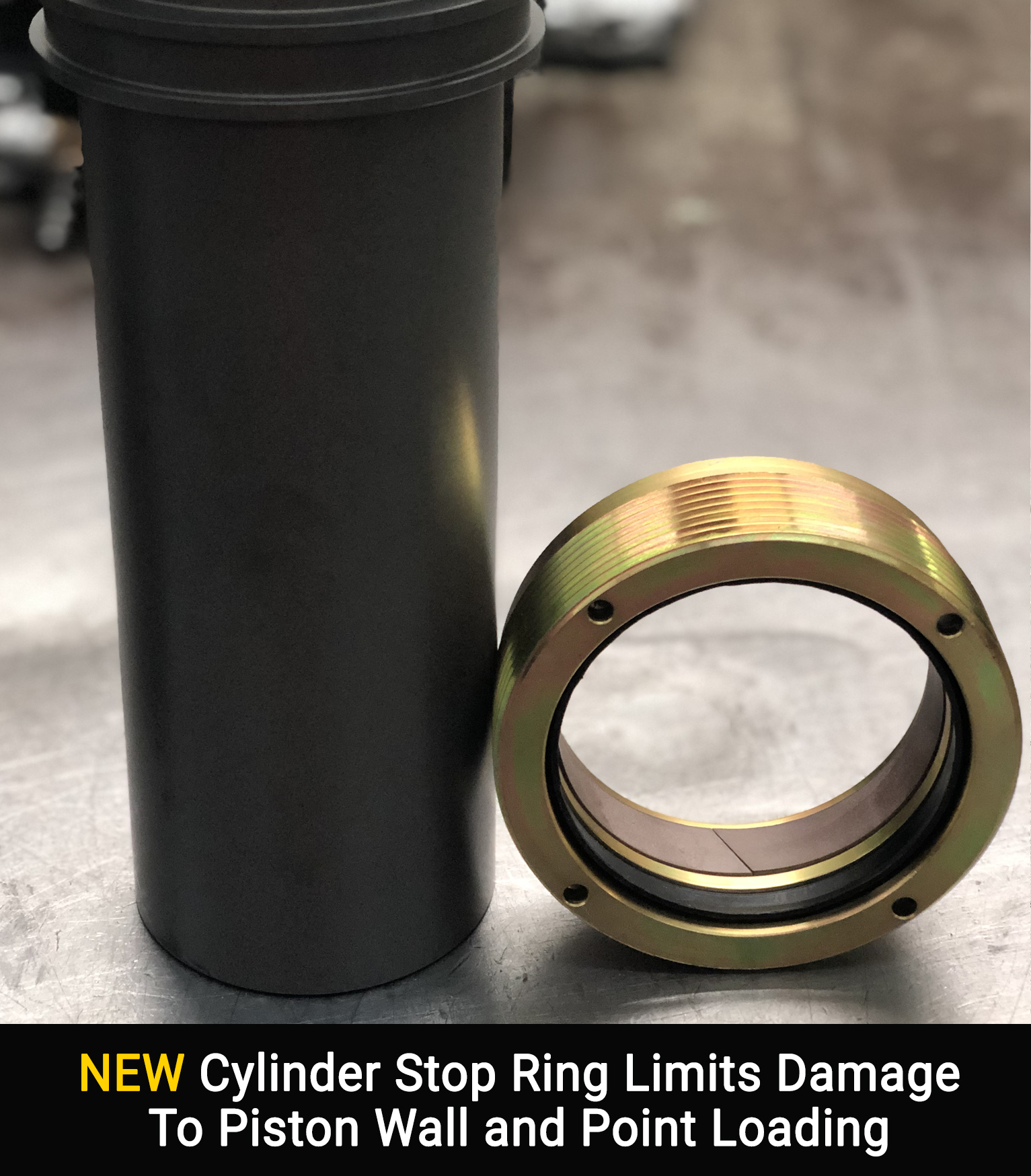 For more information about these product changes and/or where to buy ESCO product email sales@esco.net or call 352-754-1117 or visit
www.esco.net.
For over 30 years, ESCO has been the world leader in quality hydraulic tire changing tools and accessories for the Commercial Truck, OTR, Mining, Automotive, and Agricultural Market.
IN SUMMARY:
Wear ring added to the brass stop ring
Additional support
Minimal side to side movement
Minimize internal contamination
Point load issued lessen considerably
Service tech kept away from potential harm
Extended life for the jack.