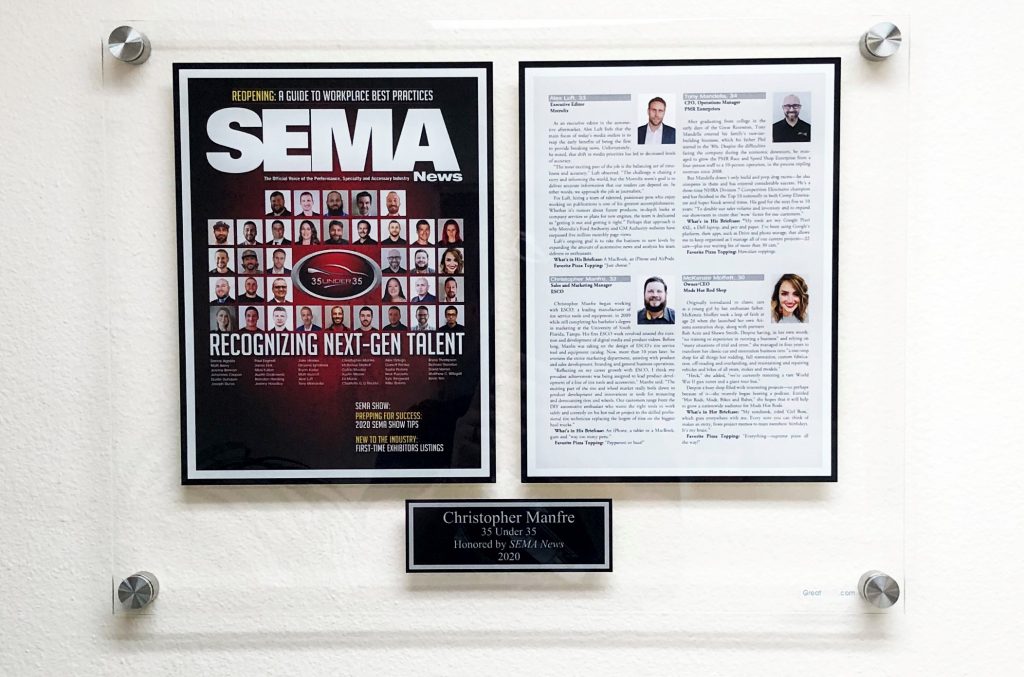 Congratulations to ESCO Equipment Supply Company's Christopher Manfre for being named by SEMA News as "next-gen talent" in their 35 Under 35 September publication.
This honor recognizes and highlights up-and-coming superstars in the automotive aftermarket industry who are age 35 and younger. 
Featured published bio from SEMA News: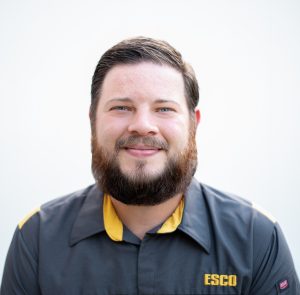 Chris Manfre, 32
Sales and Marketing Manager, ESCO
Christopher Manfre began working with ESCO, a leading manufacturer of tire service tools and equipment, in 2009 while still completing his Bachelor's degree in Marketing at the University of South Florida, Tampa. His first ESCO work revolved around the curation and development of digital media and product videos. Before long, Manfre was taking on the design of ESCO's tire service tool and equipment catalog. Now over 10 years later, he oversees the entire marketing department, assisting with product and sales development, branding, and general business operations.
"Reflecting on my career growth with ESCO, I think my proudest achievement was being assigned to lead product development of a line of tire tools and accessories," says Manfre. "The most exciting part of the tire and wheel market really boils down to product development and innovations in tools for mounting and demounting tires and wheels. Our customer ranges from the DIY automotive enthusiast who wants the right tools to work safely and correctly on his hot rod or project to the skilled professional tire technician replacing the largest of tires on the biggest haul trucks." 
What's in His Briefcase: iPhone, tablet or Macbook, gum, and "way too many pens."
Favorite Pizza Topping: "Pepperoni or bust!"
To view the full list of SEMA News 35 Under 35, Click Here.
#youngprofessionals #SEMA2020