3 Way to Diagnose and Correct Noisy Tires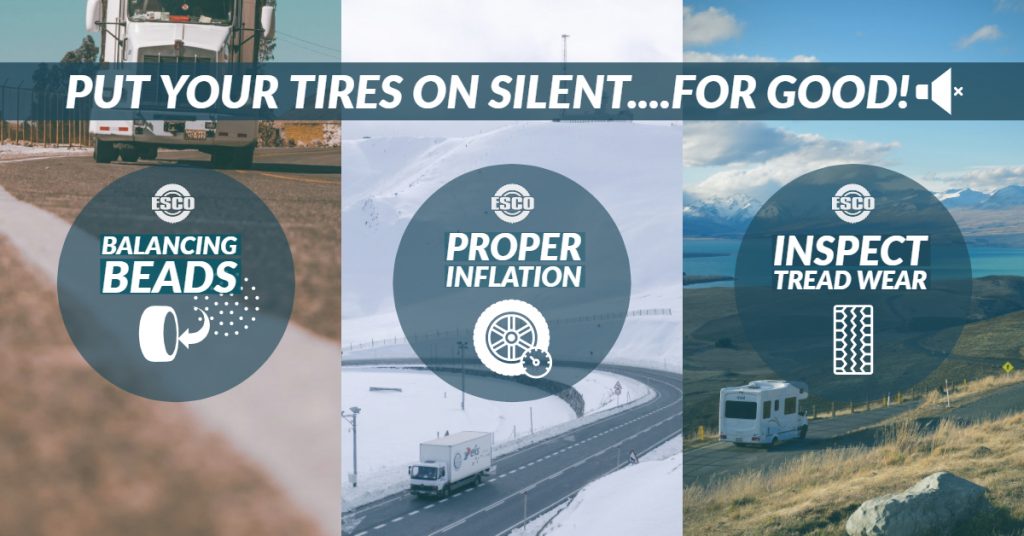 Tires have tendencies to make noise for a variety of reasons while a vehicle is in motion. Common causes for the noisy nuisance of loud tires may include improper inflation, tread wear, and balancing issues. The most effective and affordable solution to noisy tires is preventative service and routine maintenance. Some useful tips to avoid costly repairs down the road and rid your trip of loud tires are using balancing beads, checking for proper inflation, and inspecting tire tread wear.
Tractor-trailers, RVs, light, medium, and heavy-duty trucks are often prone to noisy rides because of tire size and the weight of the vehicle. Tread patterns play an active role in the sound produced by the tire and since most equipment tires will vary in style and brand, diagnosing the cause of noises can be difficult. While in some circumstances this sound is attributed to the road condition, in others the problem lies deeper. 
Balancing Beads are an affordable and simple solution to tire balancing and can help improve the noise and vibration on tires once installed. Balancing beads should be applied when new tires are being mounted as they will last the full lifetime of the tire. ESCO Balancing Beads can be installed within tires by method of convenient individually packaged bags or by scoop in loose form. Balancing beads also have an added benefit of improving fuel economy and reducing tire vibration, permitting a smoother ride.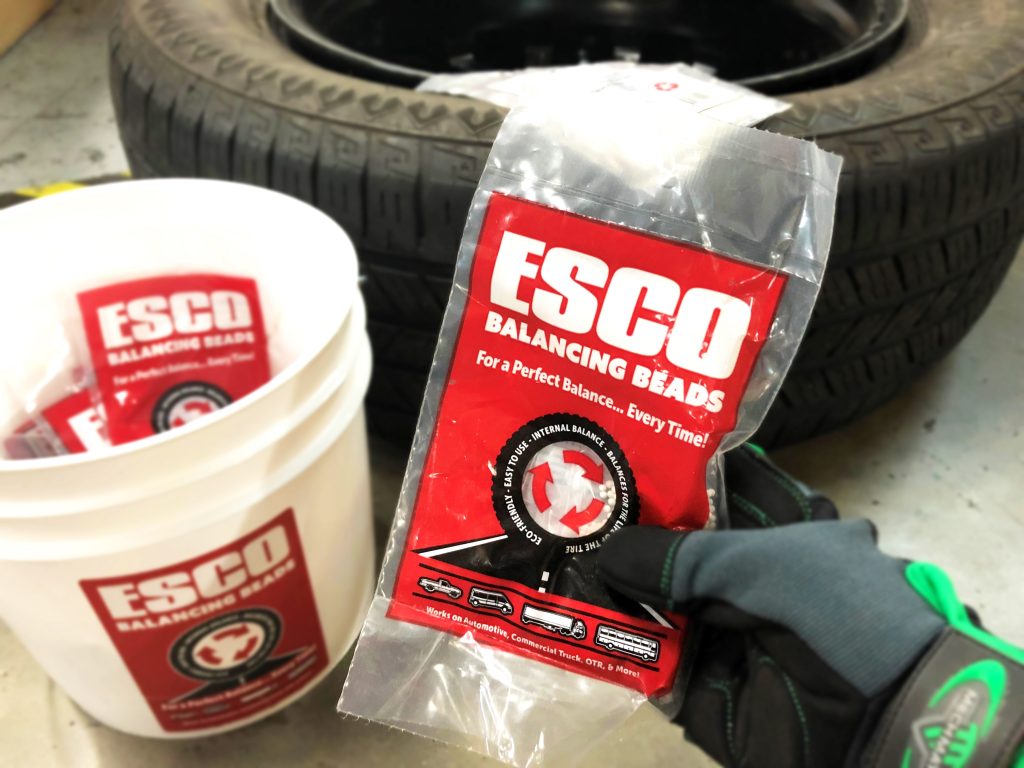 Checking your tire pressure often will lengthen the life of your tires, provide the best gas mileage and assist in preventing additional noise. On September 1, 2007, the Tread Act was passed by United States Congress which mandated all light-motor vehicles (under 10,000 lbs) to have a tire pressure monitoring system (TPMS) technology. Controversially, no legislation exists for heavier vehicles including RVs, tractor-trailers, cargo vans or other medium and heavy-duty vehicles. To reduce noise from tires, check your tire pressure with an accurate dial or digital gauge before any long trip and while conducting other routine service or maintenance on your vehicle.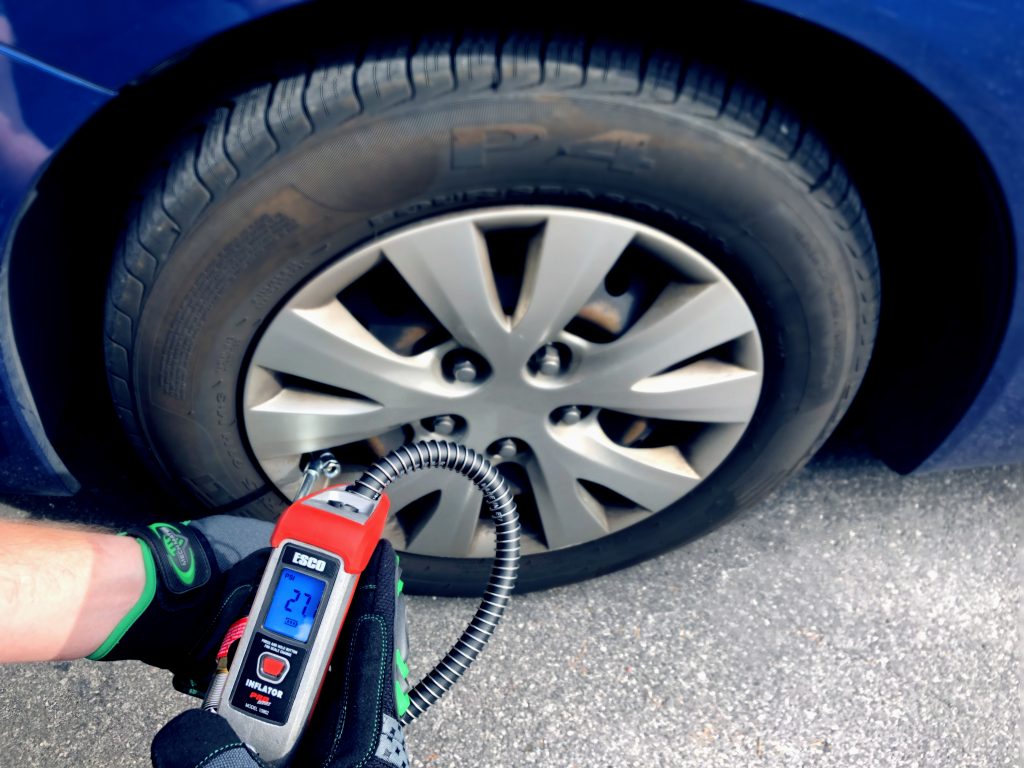 An excellent habit for drivers of heavier vehicles to develop is conducting routine visual inspections of tread wear on tires. When faced with unusual noise from tires, examining your tires' tread could lead to a quick diagnosis of uneven wear or damage. Uneven tire tread is often the culprit for noisy tires and is typically linked to improper inflation or inaccurate wheel alignment. Should your vehicle's tire noise not subside after proper inflation, it's recommended you visit a local tire service specialist to check for other mechanical issues.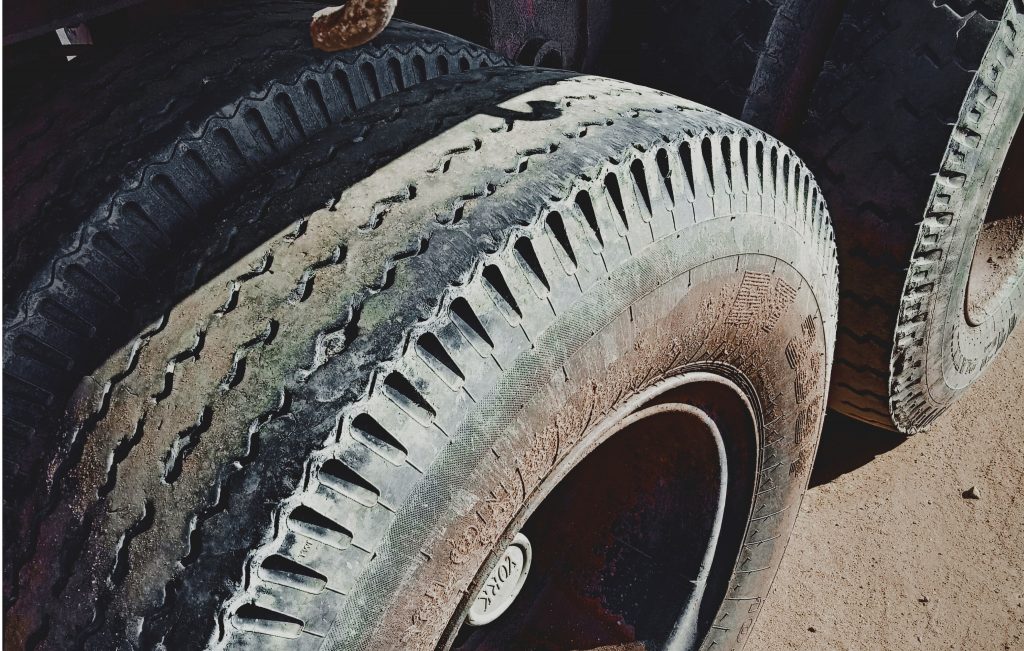 As costly as new tires and maintenance can be, road calls and downtime make for more expensive and stressful headaches for drivers. When faced with noisy tires the best process to follow is preventative maintenance with balancing solutions like beads or liquids, proper inflation, and frequent visual inspections. For more helpful tips or to check out ESCO's product line of tire service equipment and inflation tools, visit www.esco.net.