What is the big difference between trolley jacks and floor jacks? This is a question asked often while shopping for the right equipment for the job. When raising a vehicle for service or maintenance, consider these two important factors: the vehicle weight and the height of the lift point. In addition to these details, it is also key to consider the service type, portability, and price. With safety being key when choosing the right jack, there are several differences between floor jacks and trolley jacks that may lead you to prefer one style or another.
Beginning with visual aesthetics, both trolley jacks and floor jacks look very similar in design with minor details typically found in the handle, piston, and saddle. Trolley jacks are typically preferred by most professionals, including DIYers home garages because of their robust and heavy structures, reliability, and versatility to accommodate an array of applications. Floor jacks are a popular, low-cost lifting solution, although typically recommended for infrequent use.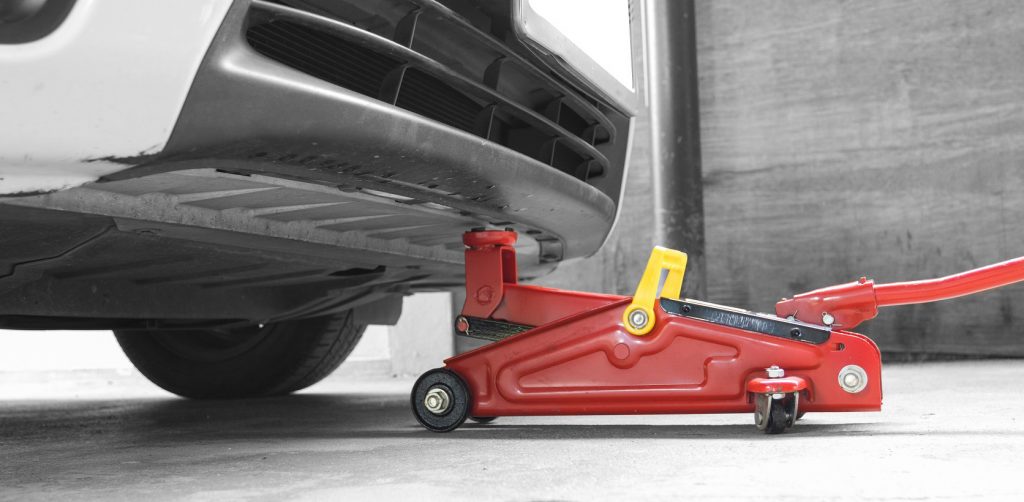 The biggest differences between trolley jacks and floor jacks are the range of lifting heights. Trolley jacks typically boast a wider range of clearance, including a super low-profile minimum height, allowing for use on a variety of luxury and sports vehicles. This wider range of vehicle applications makes service and tire changing an easier task on cars, trucks, and SUVs. Other differences between the jack styles can be found in the structure and internal components. Typically, floor jacks have a lighter construction, allowing for ease of portability. Trolley jack constructions are more commonly constructed from steel and contain a release-spring that allows the operator to release the jack at an accelerated, efficient speed.
When choosing your shop and service equipment, the application is an important factor to analyze before making a purchase. Trolley jacks are for light, up to heavy-duty applications. Built to withstand vigorous use, trolley jacks are an easy go-to resort for reliable lifting. Some trolley jacks also include special safety features like quick foot-pump lifting or twist and turn quick-release handles found on the ESCO Model 90521 3 Ton Trolley Jack. Special safety features on these specific trolley jacks provide the operator with controlled accuracy while meeting the safe lift point on a vehicle.
Overall, there are many similarities between floor jacks and trolley jacks. When shopping and selecting new lifting equipment for your garage or mobile fleet, keep in mind the weight and height of the vehicles or equipment being serviced and especially the brand of jack, as there are some companies that offer exclusive warranties, a benefit for jacks being used more frequently. Unfortunately, there is no one-size-fits-all jack suited for all applications but selecting the best tools for the job is the safest decision when relying on a manual hydraulic jack for any type of lifting.
Important Note: Floor jacks and trolley jacks are not designed to sustain the load while service or maintenance is conducted on a vehicle or piece of equipment. Jack stands should always be used in combination with a jack to safety to sustain a load. Load shifts occur when jack stands are not used in combination with a jack and can result in serious injury and/or damage to equipment or vehicle.